Calvente
---
Horacio Calvente's passion for grapes is immense! This winemaker gets up and goes to bed with a passion for wine making, almost 365 days a year. His wife and children are less passionate about it ......
In 1992 Horacio made a few hundred bottles of wine, purely for friends and acquaintances. Today, his bodega has around 43 hectares of vineyards and produces around 170,000 bottles of wine each year. These are highly appreciated within Spain and abroad (from Scandinavia, USA to Korea) and can be found on many wine lists. The former top restaurant elBulli near Barcelona also had the white moscatel de Alejandria Calvente Guindalera on her wine list.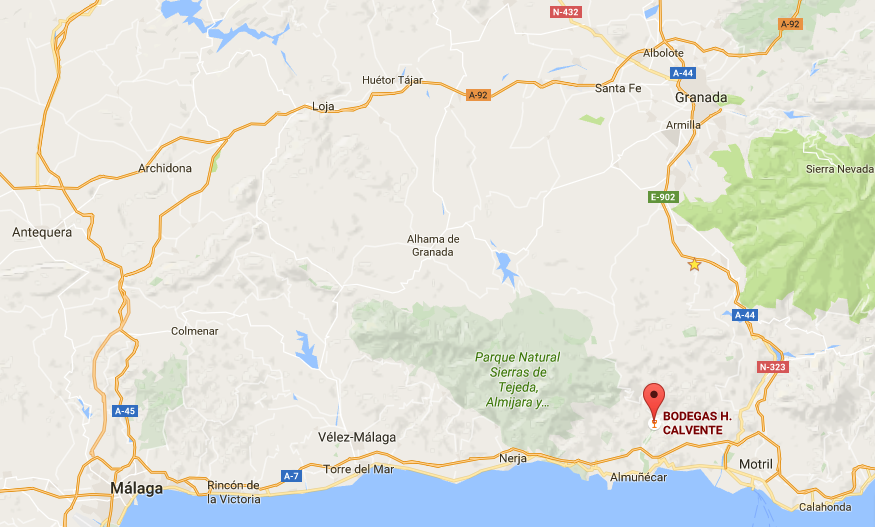 ​A field of approximately 4000 m2 of Calventes vineyards contains vines that are almost 200 years old! In addition, Calvente may have the oldest tempranillo grape vines in Andalusia. Due to its location and strong soil, parts of the vineyards have survived the Phyloxera grape aphid. This plague of lice infected most wine regions in Europe in the middle of the 19th century.
Granada Wijnen is the only importer in the Netherlands of bodega Horacio Calvente quality wine

Click here for the wines that we have in our range.